Education Day
NEW THIS YEAR! We are excited to have Ohio River Valley Water Sanitation Commission with their exhibit: FRIDAY ONLY
Exploring the Mighty Ohio
Take a journey along the Ohio River with the Foundation for Ohio River Education (FORE). During this fun activity, students will study fish that were first found in the Ohio River and that can still be found today! Through a fun demonstration, students will also learn about one of the earliest pollutants in the Ohio River and how it can still be problem, even now, for fish and other aquatic organisms.
Be sure to come by the Education Pavillion and talk to them about exploring the Ohio River!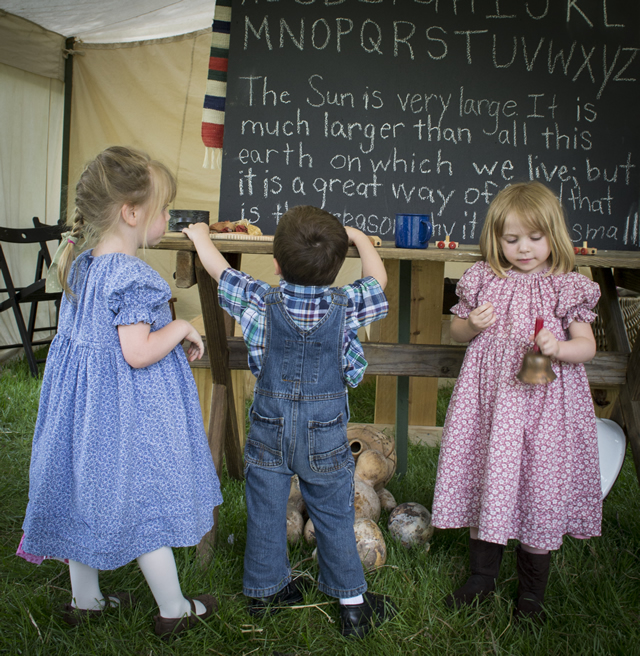 This exhibit has been developed for our Education Day on Friday May 8th 2020. There are a lot of fun activities for the students! We have a great scavenger hunt for students that will take all of them through the pioneer village and into our education exhibit, where there will be a lot of new and exciting elements. We will have 3 photography exhibits, Perceptions of Home, Holmes Middle School from Covington and Gray Middle School from Union, will be displaying an exhibit of Northern Kentucky photographs presented by i.imagine. We will have a Natural Resource Exhibit that will display "A Coalminers Journey" and "All About Wood"; a photographic exhibit produced by awarded filmmaker and photographer Shanon Rice. Gorman Farms will be there to talk about the best pollinators, bees. Lastly, there will be a new organization to the festival this year, the Foundation for Ohio River Education on Friday where their STREAM program will connect your kids to the rivers, creeks, and ponds that are near their school.