Music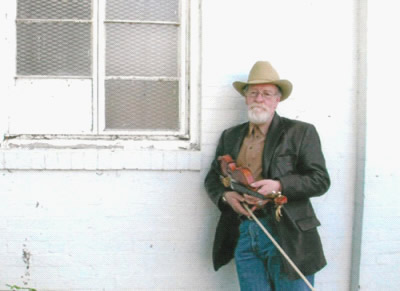 Also see our Storytelling and Dance schedules
2018 Festival Musical Entertainment Schedule
Scheduled performers and times subject to change without notice
Mothers Day Weekend Appalachian Festival 2017

Friday
Up Close &

Personal Stage

May 11th, 2018

Saturday
Up Close & Personal Stage
May 12th, 2018

Sunday
Up Close & Personal Stage
May 13th, 2018

11:00AM to 12:00PM

12:00PM to 1:00PM

Art Carran

1:00PM to 2:00PM

2:00PM to 3:00PM

Kornerstone

3:00PM to 4:00PM

Art Carran

4:00PM to 5:00PM

Beth & Ray Vining

5:00PM to 6:00PM

Jenny Lee & Kevin Hendrix

6:00PM to 7:00PM

Kornerstone

7:00PM to 8:00PM

Jenny Lee & Kevin Hendrix

From 11:00AM

until 6:00PM

Art Werner All Star Jamfest

The musicians listed will participate in a day-long round robin jam session. Individual times will vary.

Featuring.......

Jeff Roberts
Steve Bonafel
Brad Meinerding
Artie Werner
Missy Werner
Shawn Brock
Gil Benson
Ed Cunningham
Mike Feagan
Susanah Barnes
Will Kimble
Brandt Smith
Shane Gosney

11:00AM to 12:00PM
Randy Barger
12:00PM to 1:00PM
Beth & Ray Vining
1:00PM to 2:00PM
Kevin Hendrix
2:00PM to 3:00PM

One Iota

3:00PM to 4:00PM
Wild Carrot & the Roots
4:00PM to 5:00PM

Kornerstone

Friday
Willis Music Stage
May 11th, 2018

Saturday
Willis Music Stage
May 12th, 2018

Sunday
Willis Music Stage
May 13th, 2018

10:00AM to 11:00AM

11:00AM to 12:00PM

12:00PM to 1:00PM

1:00PM to 2:00PM

2:00PM to 3:00PM

Peas in a Pod

3:00PM to 4:00PM

4:00PM to 5:00PM

Peas in a Pod

5:00PM to 6:00PM

6:30PM

11:00AM to 12:00PM

Murphy's Law

12:00PM to 1:00PM

1:00PM to 2:00PM

Murphy's Law

2:00PM to 3:00PM

Blackwater

3:00PM to 4:00PM

4:00PM to 5:00PM

Newtown

5:00PM to 6:00PM

Nightflyer

6:00PM to 7:00PM

Blackwater

7:00PM to 8:00PM

Newtown

8:00PM

Nightflyer

10:00AM to 11:00AM

Gospel Music w/

Steve Bonafel & Friends

11:00AM to 12:00PM

One Iota

12:00PM to 1:00PM

Wild Carrot & the Roots

1:00PM to 2:00PM

Kevin Prater Band

2:15PM

Appalachian Festival

Big Sunday Review Show

4:15PM

Kevin Prater Band
On Saturday May 12th musicians from the Corryville Suzuki Project will perform on the Dulcimer stage located in the Land of Oz. Look for them at 12:30pm and 3:30pm!


Strolling thru the park for your entertainment throughout the weekend are:
Russ & Barb Childers (vintage rainbow chasers)
Kevin Hendrix (An Arkansas Traveler)
Scott James & Katie Allen of Kornerstone (can't stop smiling)
Uncle Mike Carr "just fiddlin around"
Rabbit Hash String Band, Everywhere! with Barb, Russ, Warren & Judy
Ray & Beth Vining (married with good reasons)
Randy Barger, "The Bluegrass Jammin Man" Ask Him!
PA Sound Technicians by The Sound Workshop
Rick Hopkins Management - 513.607.9855
Sound equipment provided by Willis Music, Inc.