Exhibitors & Demonstrators
Want to be a part of this amazing event?
Please print one of the applications below, complete and mail the appropriate form below if you are interested in registering as a crafter or as a corporate vendor at the Appalachian Festival.
Reserve your spot! The deadline is April 15 2024
---
This festival is one of the area's finest outdoor Mother's Day shopping experiences -- crafters from different areas feature the finest in mountain handicrafts.
Crafters will display their goods, such as hand-made quilts and clothing, furniture, pottery, metal sculptures, dried flower arrangements, hand-crafted jewelry, children's toys, leather goods, stained glass, musical instruments, baskets, handmade dolls, and more. A talented collection of fiber arts specialists in weaving, drop spinning, braiding, and loom work will also be on hand-making and selling their masterpieces.
---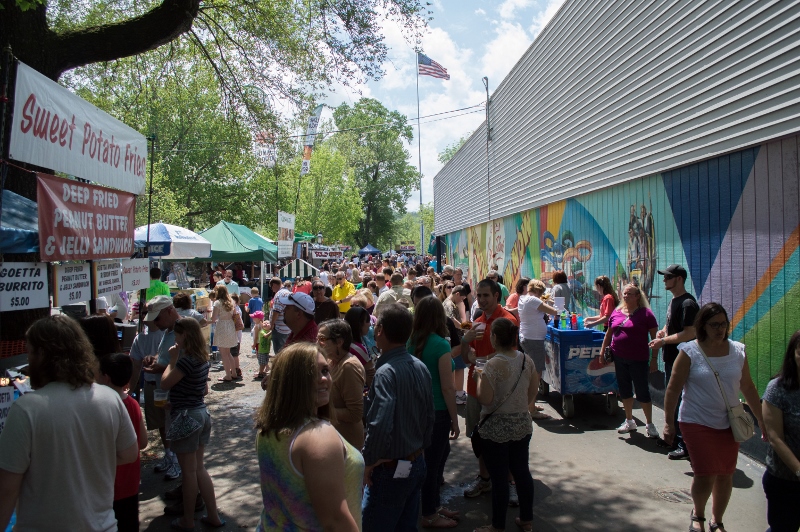 Interested in being a Food Vendor?
Be sure to download our contract and send it in today. The deadline for the 2023 festival is May 1st.
---
The 53rd Appalachian Festival
Mother's Day Weekend 2024!

May 11th & 12th!
The Appalachian Community Development Association, a non-profit organization whose purpose is to promote the educational, cultural, and social well-being of the Appalachian population of Greater Cincinnati, has sponsored the Appalachian Festival since 1974. The Appalachian Festival began in 1970 as a project of The Junior League of Cincinnati, and all profits go toward our grant program. The Purpose of the Appalachian Festival is to:
• Foster among Appalachian migrants in the Greater Cincinnati Area, a sense of pride in their heritage.
• Educate the public about Appalachian Culture.
• Provide a marketplace for traditional hand-made Appalachian Crafts.
• Celebrate traditional Appalachian Music, Dance, Stories, Cooking, and other cultural treasures.
The Festival is this weekend...SET-UP DAY:
Friday, May 10, 2024,
9 a.m. – 5 p.m.
Be sure to arrange to be there no earlier than 9:00 am on Friday, and we will be open to check-in until 5:00 pm.
Check-in has moved back to the South West Gate! - so we have rearranged our event to go back to our old layout for check-in!
---
Want to be a Community Sponsor?
For all past and new corporate vendors, we are looking for community partners this year.
We are not offering any vendor spots this year in our Appalachian Market. Our vision is to make the experience more authentic for our guests. However, that does not mean a spot at our festival is not possible... We would love to partner with you to keep Appalachian Projects and Education alive. Download the pdf and you can see how you can get a table at our event along with helping the Appalachian Communities.
2023 Sponsorship Opportunities
Thank you all for helping us keep the Appalachian Traditions Alive!