Grants
Our grant funding comes from the profit of the Appalachian Festival. All proceeds go back to the Appalachian communities and their programs!
**However due to price increases we were not able to grant money for any communities or programs for 2022, if you have an application in for 2022 we are going to roll that application into the 2023 grant cycle.
---
The grants program keeps the festival spirit alive
By Elissa Sonnenberg
Long after the last crumb of cornbread is swept from the grounds of the annual Appalachian Festival at Coney Island, the echoes of its mountain music, dance, and culture reverberate in schools, community centers, and artists' studios throughout Greater Cincinnati.
That's because the Appalachian Community Development Association (ACDA), which has organized the Festival for 44 of its 51 years, also administers a unique grant program that turns event proceeds into seed money. Success for the Festival means success for ACDA's grant recipients - organizations and individuals striving to affirm and enhance the lives of Appalachians and promote pride in Appalachian culture. ACDA has sown nearly $200,000 into worthy local projects since 1990.
Since its formation in 1974, the ACDA, an outgrowth of the Junior League, has had one goal - to improve the communities and the social and cultural development of our area's Urban Appalachians. Translating that goal into action requires the efforts of lots of people who've never stepped foot in the mountains.
One grant helped teach inner-city girls about mountain life by putting them to work on a farm. Another is helping bring the dream of a neighborhood cultural heritage center to life. One built community through oral history and artistic performance. Another brought the sounds of the banjo to an East End church for a multicultural gospel workshop. The common thread that binds these projects is their spirit - strong, determined, and resilient. It is an echo of the past that resonates in the present. This a reminder of the Appalachian mountaineers and their migrant ancestors who to this day continue their quest for positive identity. In a society where harsh stereotypes drown out the sweet strains of the dulcimer, their spirit speaks of hope and inspiration.
"ACDA grants provide an important link for our people and our communities. They help keep the mountain spirit alive."
"If we don't know where we come from, then how can we know where we're going?"
To fulfill its purpose of "...encouraging Appalachians and non-Appalachians to value and appreciate the cultural heritage of Appalachia..." the Appalachian Community Development Association works in two different directions. One is to stage the annual Appalachian Festival and other events to directly showcase those cultural activities that bring pride to our people. We bring to Greater Cincinnati the music, crafts, history, literature, and most importantly the people which best represent us. It is our goal to produce events at a cost that is as affordable as possible so that families can come and discover the richness of Appalachian culture.
Secondly, to share this rich heritage and enable others to develop pride in their culture, the ACDA annually awards financial grants to organizations that work with the Appalachian community and the population at large to teach them about our cultural heritage. This year, we are again awarding local organizations a chance to bring Appalachian traditions to our community.
One of the 2019 Grant Award Winners was awarded Album of the Year by IBMA
Industrial Strength Bluegrass on Smithsonian Folkways
Named IBMA's Album of the Year
Producer Joe Mullins Accepts Honor
at International Bluegrass Music Association Awards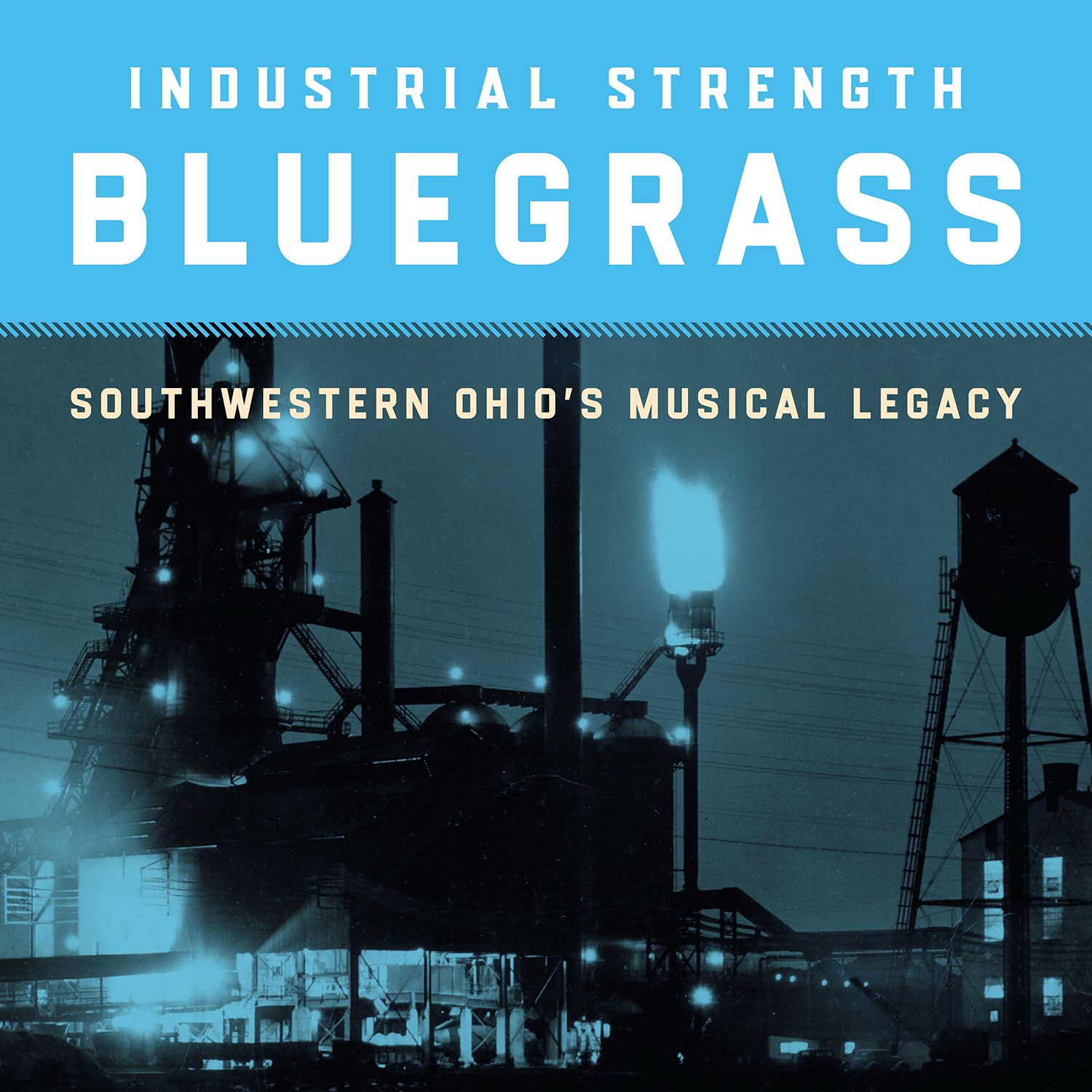 Industrial Strength Bluegrass is the story of bluegrass' transformation from a music to a movement, carried north by the Appalachians seeking a better life in the booming post-WWII factories of Southwest Ohio. The 16-song collection was produced by Mullins whose father - fiddler and radio personality Paul "Moon" Mullins - made that journey and helped found the region's bluegrass scene. The compilation (companion to the new book of the same title from University of Illinois Press) presents Southwest Ohio bluegrass classics remade by an all-star cast featuring Country Music Hall of Famers the Oak Ridge Boys and Vince Gill, Bluegrass Hall of Famer Bobby Osborne, and many of today's finest bluegrass and Americana artists including Lee Ann Womack, Dan Tyminski, The Isaacs, Sierra Hull, and more.
This historic album debuted at #3 on Billboard's Top 10 Bluegrass Albums, reached #1 on SiriusXM's Bluegrass chart, and is currently resting at #1 for the second consecutive month on the National Bluegrass Survey's Top 30 Albums chart.
Watch Joe Mullins Acceptance speech
2019 Grant Award Winners
Corryville Suzuki Project
Saturday Ensemble and Music Theory Program (SEMTP)
As their musical skills progress, students need to be experienced beyond private lessons. CSP provides its student's opportunities to enhance their musical growth and develop the specialized skills needed to play in ensembles through the SEMTP. The SEMTP includes five classes focusing on Suzuki literature, five levels of music theory classes, two levels of chamber literature classes, two multi-part ensembles (TEEN STRINGS and the Repertoire Ensemble), and an early childhood education class. The SEMTP allows CPS to increase the number of ensembles that can perform in the community and serve a larger variety of audiences.
The goal of this program is to train students to read and understand music, play different styles of music, develop ensemble skills, and solidify the repertoire and techniques they have already learned through private lessons.
These students will prepare from January to May 2020 to play music for the 51st Annual Appalachian Festival!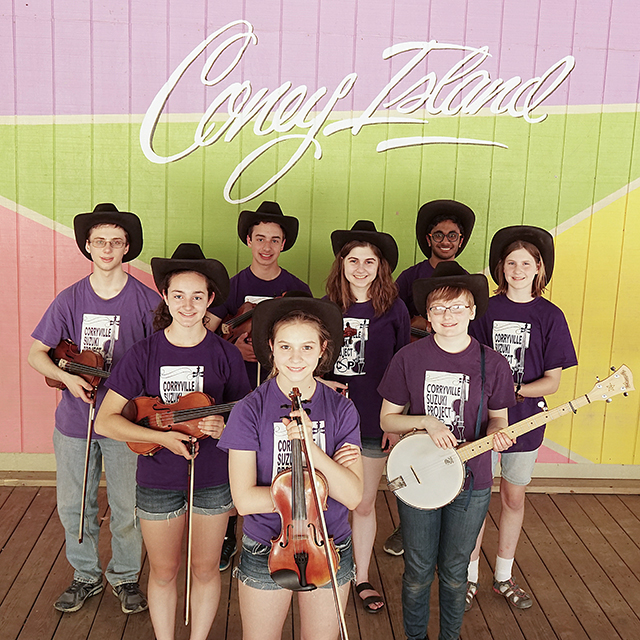 Appalachian Studies, Miami University Regionals
Industrial Strength Bluegrass, Ohio's Bluegrass Heritage
The proposed project Industrial Strength Bluegrass, Ohio's Bluegrass Heritage will celebrate the significant history of bluegrass music in Southwestern Ohio through the creation of a new compilation musical recording, to be produced by International Bluegrass Music Association (IBMA) President Joe Mullins and distributed by Smithsonian Folkways Recordings. The proposed recording album will dramatically expand the reach of local music to a remote audience and showcase the important role of Southwestern Ohio in the history and heritage of bluegrass music nationwide.
UACC
Express: Urban Appalachian Culture
Urban Appalachian Community Coalition's 2019 sponsored cultural programs to include Urban Appalachian Leadership Project grads presentations at the Appalachian Festival; Express – Urban Appalachian Showcase (2 school time presentations/1 evening showcase (Oct. 24); Writing Our Roots Contest for 13 to 23-year-old youth with an Awards Ceremony on November 4th. Artist mini-residencies and workshops are also being offered to the schools.
The sponsored cultural events and activities celebrate Appalachia and promote a deeper, fuller appreciation of the strength and beauty of the culture. Directly and indirectly, we need to build a better understanding of our own and others' cultures.
Past Grant Award Winners
Appalachian Connection
Russ Childers
Urban Appalachian Community Coalition
Babies Milk Fund
YWCA Butler County
Will Henry Hartsock
Corryville Suzuki Project
O'Tucks Scholarships
EduDoc Foundation
If you are part of an organization that shares our purpose, then you are encouraged to develop a program that helps instill pride in Appalachian heritage and apply for a grant.
Applications for grants must be submitted by June 15th, 2023.
Download the Application Today!
The 2023 Grant Deadline is June 15th, 2023