Media Center
Welcome to the Appalachian Festival's Media Resource Center.
2022 Poster Image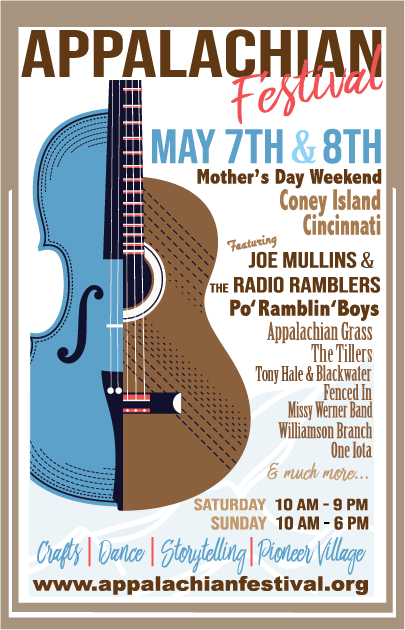 Press Release:
52nd Appalachian Festival
Celebrating Appalachian Tradition
Cincinnati, May 13 & 14, 2023
The Festival is presented by The Appalachian Community Development Association. All proceeds go to a grant fund to give back to the Appalachian community for education, food, and projects.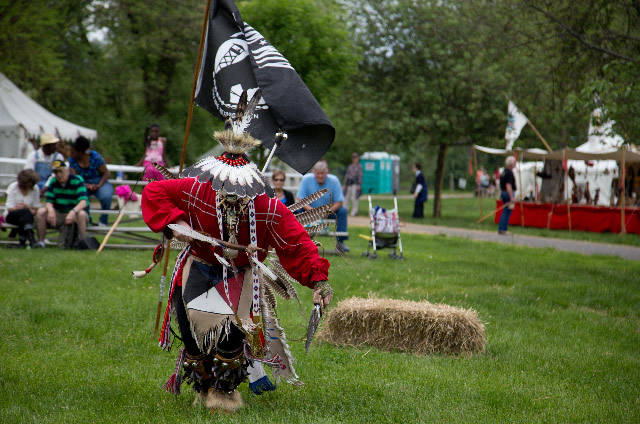 Cincinnati, Ohio - The Appalachian Festival is a Mother's Day weekend tradition in this region. Located along Cincinnati's scenic Ohio River at Coney Island, the island is transformed into an authentic mountain-life village celebrating the area's rich Appalachian heritage.

This year the festival is featuring mountain music on three stages, with some of the greatest national bluegrass bands, including TBA. There will be top local groups as well that include TBA.

No experience is necessary on the all-new Saturday night Fun Dance. We have a national instructor from West Virginia, Jeff Driggs, calling the dance. During the weekend, local dance troupes will be performing a variety of energetic clogging and line dances on all our dance stages.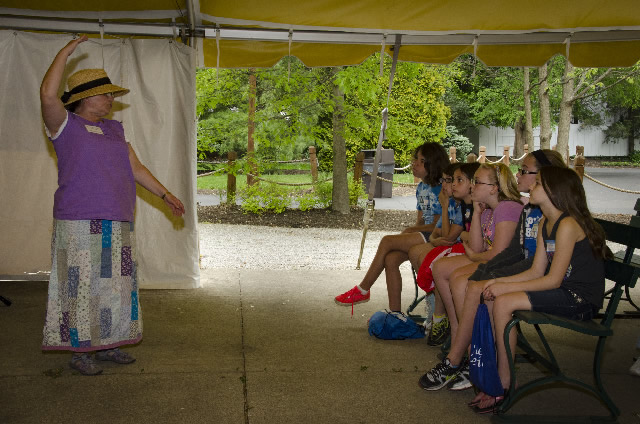 Storytelling is deeply rooted in Appalachian culture. The Appalachian Festival will announce our line-up soon.

The Appalachian Market, Mountain Food, and Pickin' Porches will be lining the walkways, as you take a stroll through various Appalachian traditions. The most popular area, the Mountain Village, will feature Native American dances with All Nations Drum, tinsmiths, blacksmiths, soap-makers, spinners, and weavers. New this year will be demonstrators that will be showing beadwork, Native American hand drumming, basket making, rope making, and a master distiller demonstrating mountain distilling. Parson John and Maggie will be doing a Mountain Church Service on Sunday morning for our campers and guests.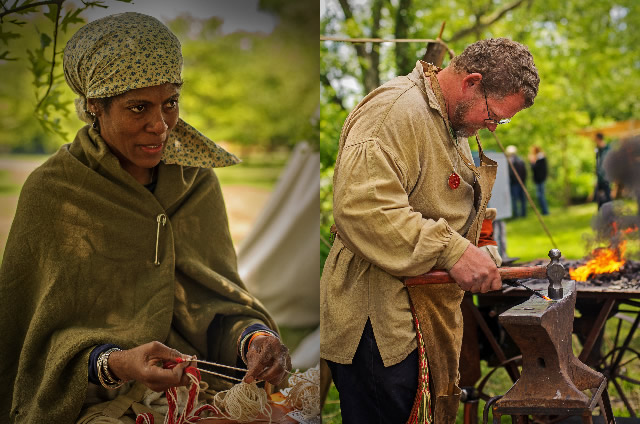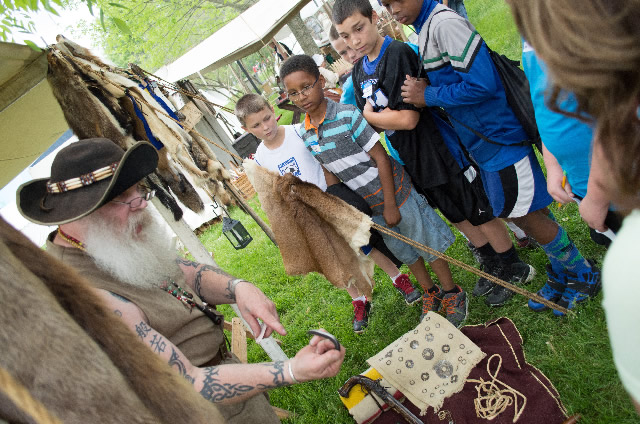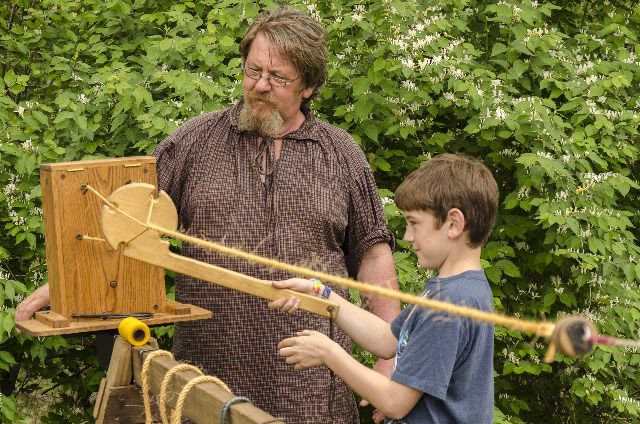 Event Venue: Coney Island Park, 6201 Kellogg Ave., Cincinnati, OH 45230
Hours: Saturday, May 13th: 10:00 AM to 9:00 PM; Sunday, May 14th: 10:00 AM to 6:00 PM
Admission: $12 for adults, seniors $6, kids 11 - 5 $3, 5 and below free
Phone: 513-251-3378
- END
Media Contact: Ron Simmons
Email: shanon@shanonrice.com
Phone: 513-251-3378
High-Resolution Photos: Click
Company: Appalachian Community Development Association